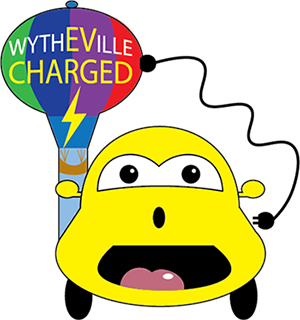 The Wytheville Charged Initiative seeks to increase the availability of electric vehicle charging infrastructure to meet the future demand of electric vehicle drivers. Connecting residents and businesses with the resources related to electric vehicles and electric vehicle charging infrastructure, this information clearinghouse is designed to connect our community to funding opportunities and resources.
This clearinghouse of information was created on March 9, 2023. Information will be updated on a regular basis, as needed. Thank you for visiting the website.
Why does EV charging infrastructure matter?
The Town of Wytheville is heavily dependent on "travel related" revenue. Located at the crossroads of I-81-I-77, over 60,000 vehicles travel through our community every day.
In January of 2021, General Motors the largest U.S auto manufacturer announced that it will phase out gas-powered cars by 2035. Over a dozen states and the federal government have established policies to support reducing greenhouse gas emissions and most states are developing actions to accelerate the advancement of electric vehicle technology. Electric vehicles will make up one quarter of all new vehicle sales by 2035. https://www.nytimes.com/2021/04/15/learning/whats-going-on-in-this-graph-gas-to-electric-vehicle-turnover.html
In the first three months of 2022, electric vehicle registrations shot up 60%, even as the overall market for car sales was down by 18%. The electric vehicle market share of the total U.S market is now at 4.6% of all vehicle sales. This is projected to increase annually through the year 2050. https://www.caranddriver.com/news/a39998609/electric-car-sales-usa/
In terms of Electric Vehicle Service Equipment (EVSE) in Town, the local Sheetz has four (4) Electrify America charging connectors. The Nissan Dealer has one (1) charger, the Holiday Inn Express has five Tesla chargers, and Circle K has installed the first US-manufactured ABB E-mobility Terra 184 chargers at their Wytheville location. Working together, our community can increase opportunities for EV charging in the Town of Wytheville.
Check out Wytheville's newest charging location- Circle K!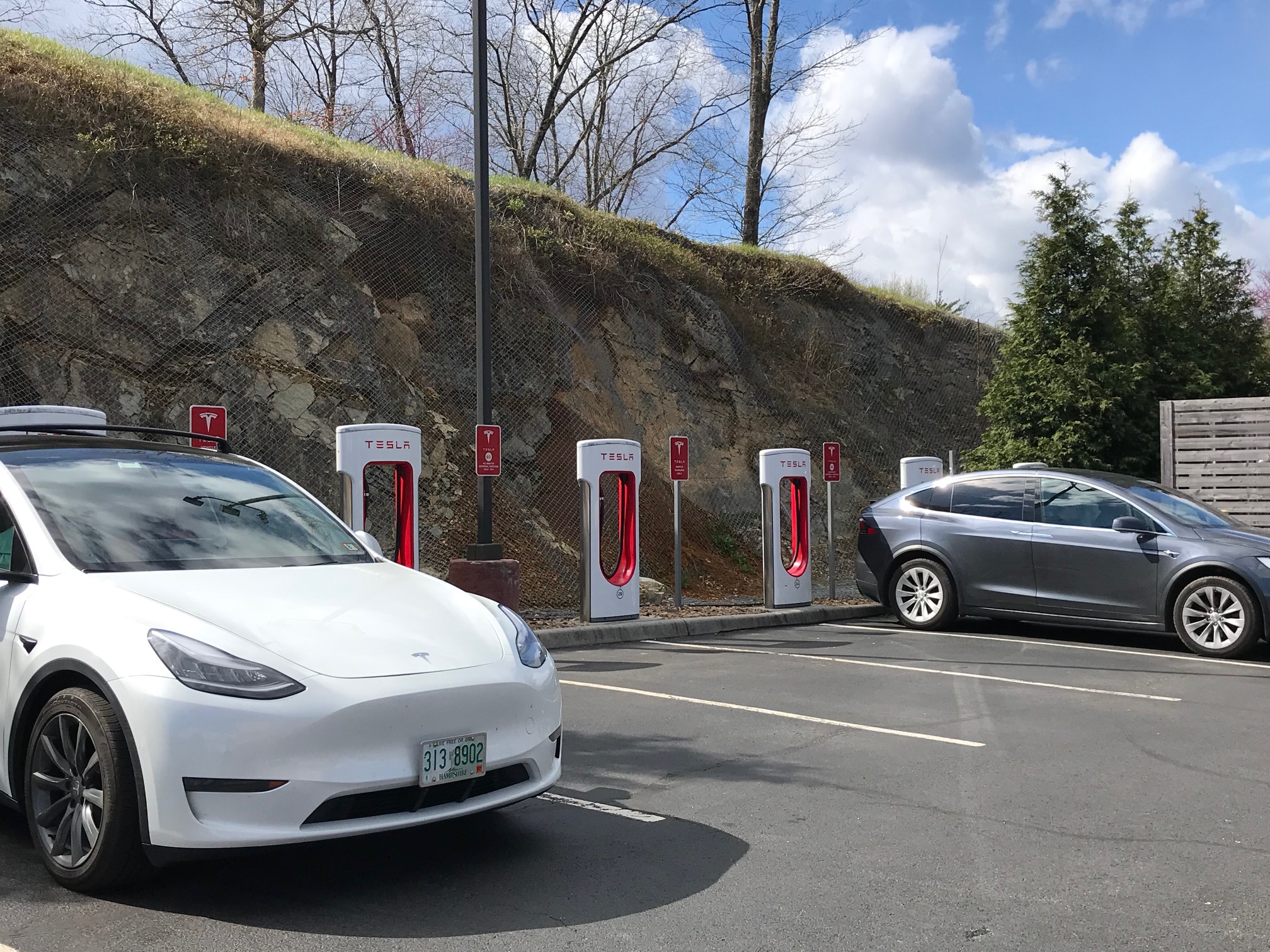 *Electric Vehicle Resources
Virginia Clean Cities – This organization manages several initiatives related to the advancement of electric vehicles and electric vehicle charging infrastructure. The Town of Wytheville, with support from Virginia Clean Cities, is participating in the Mid- Atlantic Electrification Partnership. The goal of this program is to install Blink electric vehicle charging infrastructure at town owned properties. https://vacleancities.org/category/current-projects/
Contact for Virginia Clean Cities: 540-568-4051 or email mwade@vacleancities.org.
Alternative Fuels Data Center - This Department of Energy website highlights Virginia state incentives and laws, in addition to federal resources. Feel free to navigate this entire website, but here are a few quick links to help you connect quickly with key resources.
Virginia specific information - https://afdc.energy.gov/fuels/laws/ELEC?state=va
Consumer EV Tax credit is now restricted to household income of less than $300,000 and the vehicle has to be less than $55,000 AND made in America. https://afdc.energy.gov/laws/409
The Commercial EV tax credit is very useful. Up to $40,000 for private business and DIRECT PAY to local government/non-profits for the purchase of an EV. No restrictions on MSRP or where its made. https://afdc.energy.gov/laws/13039
EV Charging infrastructure tax credit provides incentives for fueling station owners but is now restricted in the following ways: Qualified fueling equipment must be installed in locations that meet the following census tract requirements: 1) The census tract is not an urban area; 2) A population census tract where the poverty rate is at least 20%; or 3) Metropolitan and non-metropolitan area census tract where the median family income is less than 80% of the state medium family income level. In addition to fuel stations, this incentive supports consumers who purchase residential fueling equipment with a tax credit of up to $1000. https://afdc.energy.gov/laws/10513
Federal Laws and Incentives - https://afdc.energy.gov/laws/fed_summary?technologies=ELEC
---
Virginia Electric Vehicle Infrastructure Deployment – Information from VDOT on state and federal initiatives related to electric vehicles and alternative fuel corridors. https://publicinput.com/VirginiaNEVI
---
Toolkit for Planning & Funding Rural Electric Mobility Infrastructure – Specifically designed for rural communities. https://www.transportation.gov/rural/ev/toolkit
---
Design for Accessible Electric Vehicle Charging Stations – Learn how to properly design charging stations. https://www.access-board.gov/tad/ev/
---
Appalachian Power-Local Utility Provider Resources: https://www.appalachianpower.com/clean-energy/electric-cars/
Information on Off-Peak Charging Rates: https://www.appalachianpower.com/clean-energy/electric-cars/virginia-off-peak
---
* Please note: The resources provided are for reference only. The Town cannot endorse or validate the information provided by these websites. Please use this information at your own discretion.
Loading alternative fueling station locator...