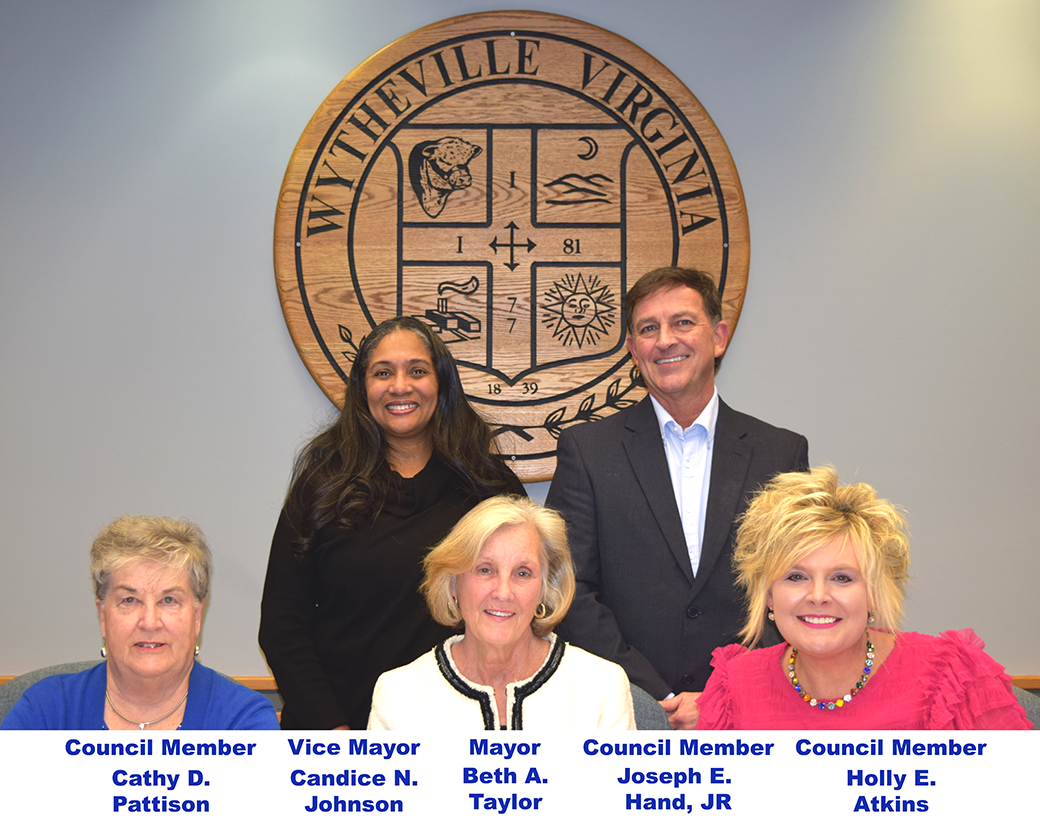 Pictured left to right: Vice-Mayor Cathy D. Pattison, Council Member Gary Gillman, Mayor Beth A. Taylor, Council Member Mark J. Bloomfield, Council Member Holly Atkins
Learn More About the Wytheville Town Council
The Wytheville Town Council consists of a mayor and four council members who serve four year terms. Unless otherwise noted, the council meets every second and fourth Monday at 6 p.m. at the Wytheville Municipal Building, 150 E. Monroe Street.
Calendar of Council Council Appointed Bodies
---
Previous meeting minutes may be found on our Municode website.